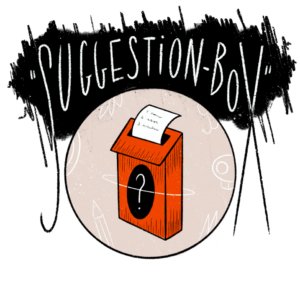 Do you feel inspired or Do you feel like inspiring me?
Then feel free to deposit a flash-suggestion in the red box at the shop!
Here is how it works:
Fill in the form that you'll find near "the Box"
BUT
I'll want just 3 words from you! 
For example:
fish – mountain – moon
or
carnival – woman – feather
or 
melancholy – green – love
That's it!
Don't go further into detail (remember; this is not a custom-design!)
If it triggers me, I will make something and present it to you. You are then free to decide whether you would like to have it inked…or not. 
I might draw just one design or I might draw more…either way; you'll get first choice!
The flash you eventually don't choose, will be put available on the Wall
You will know within 2 weeks -after your drop- whether or not your words inspired