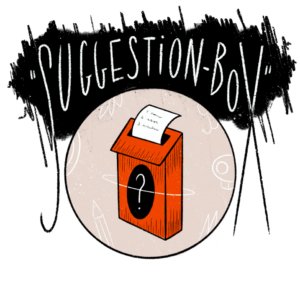 Do you feel inspired or Do you feel like inspiring me?
Then feel free to deposit a suggestion in the red box at the shop!
Here is how it works:
Fill in the form that you'll find near "the Box"
BUT
I'll want just a maximum of 3 words from you! 
For example:
fish – mountain – moon
or
carnival – woman – feather
or 
melancholy – green – love
That's it!
Don't go further into detail (remember; this is not a custom-design!):
If it triggers me, I will invest time and try make something to present to you. You are then free to decide whether you would like to have it inked…or not. Without obligations or expectations…on both sides
I might draw just one design or I might draw more…either way; you'll get first choice!
The drawing you eventually don't choose, will be put available on the Wall